If you're reading this blog post it tells me that you may be considering buying a new website. Congratulations! But hold your horses. Before you do that Google search for "web design your city name", there's one thing you should know.
Which web design firm do you contact? Which of those companies on the organic listings do you call? They all say the same things, make the same promises. It's a sea of sameness.
I've been on both sides of this industry and am happy to offer some tips and insights to help you filter out the differences or lack thereof, that you will find on page one of your Google search.
Buying a website is a lot like buying a meal at a restaurant. You've got your fast-food drive-thru lanes, pizza places, and upper-scale, sit-down places with wine, tablecloths, and pomp. I'll discuss each one as it relates to your new website.
Think dining guide.
Fast-Food Drive-Thru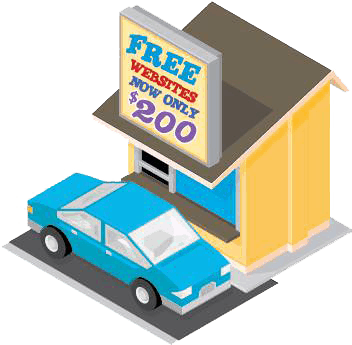 These are discounted template-based or themed websites. They're easy to spot. You've seen them advertised on TV and on the web with claims of how easy it is to get your stunningly beautiful website on the world wide web, seen by the entire world, absolutely FREE. Cost… a couple of hundred bucks.
These templates are pre-designed, precast, pre-coded, and ready for your logo. There's no need to guess or imagine what your website will look like because it's right there. Good luck picking one out from the thousands available. You'll need even more luck getting found in searches because these sites are not SEO optimized. You'll have to do that yourself too.
Trust me, this is not an easy route to go. In the end, there's likely to be a huge disconnect between your "McWebsite" and your brand. My advice: Keep your $200 bucks.
I have witnessed many website owners' attempts to save big by buying cheap. "Why should I spend $10,000 when I can buy this theme for $60?" What they don't realize at first is what lurks underneath that attractive home page. It's never pretty and often disastrous.
Pizzeria
With respect to the level of service, it's a step up from Burger King. But your local Burger King will most likely be the place where you'll meet this type of service provider… the freelancer.
The freelancer is an individual web designer straining to produce from both sides of his or her brain. Artistic and technical. One person simply cannot do everything well.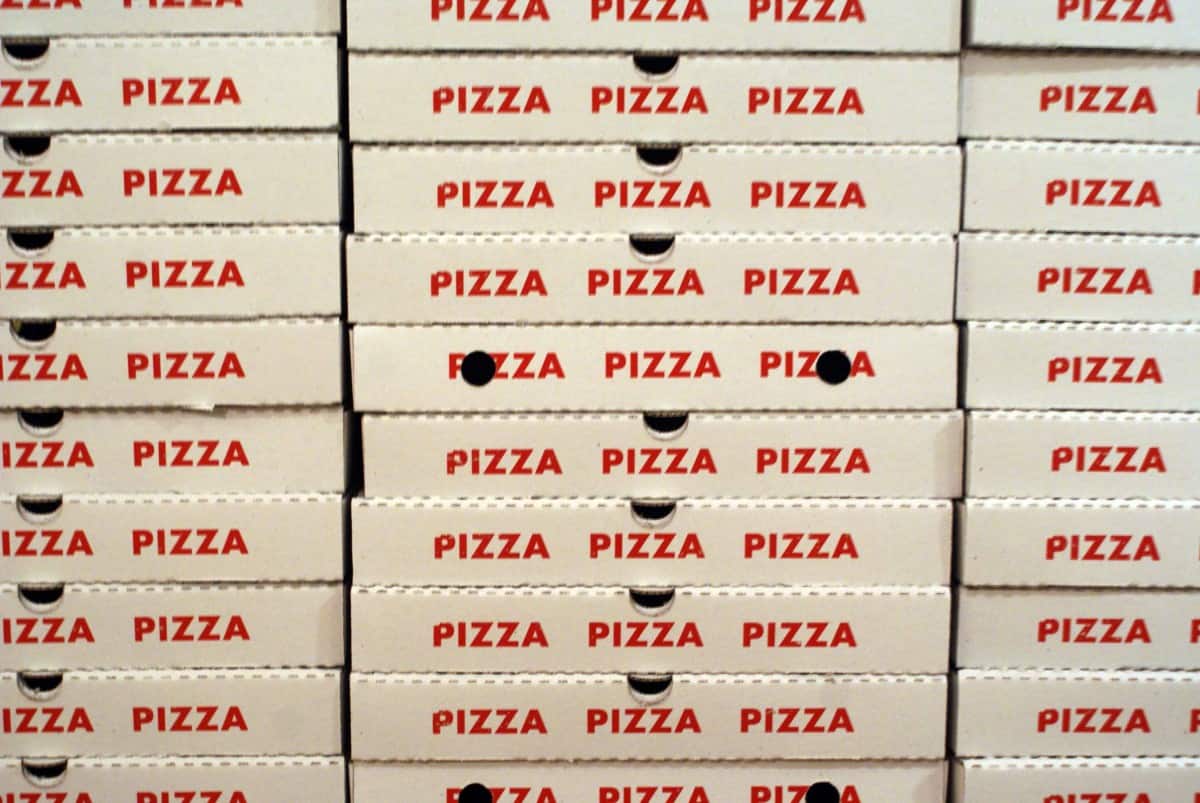 Like pizza, your choices will be limited. Get whatever toppings are offered but your website will be flat, round, and packaged in a box just like all the other pizzas. Cost: $2,000. You'll likely be on your own after lunch AND after launch.
What to look for
How do you spot a freelance web designer? It can be difficult because many try to obscure the fact that they are freelance web designers. Their own websites are cleverly written with the words, "us" and "we" as if they are a large company with lots of employees. Which is what they want you to believe.
My advice: always visit their "About Us" page. If you don't see their faces or see model-like faces, it's likely to be a freelancer. Next, check their "Contact Us" page. Look for their office address. If it's a residence, PO Box, or none at all, it's a freelancer.
What to avoid
Obviously, there's a need in the marketplace for freelance web designers but they haven't figured that out yet and try to be something they're not. Unless cost is a huge issue for you, avoid them. There's a good reason why they're not proud of the service they offer.
If you do decide to go this route, hire one who's proud of it. Make sure they have previously worked for a web design company as a "web designer/developer" for several years. These are the best of the lot and don't work for peanuts. But remember, round and flat. Plan on being heavily involved.
Fine Dining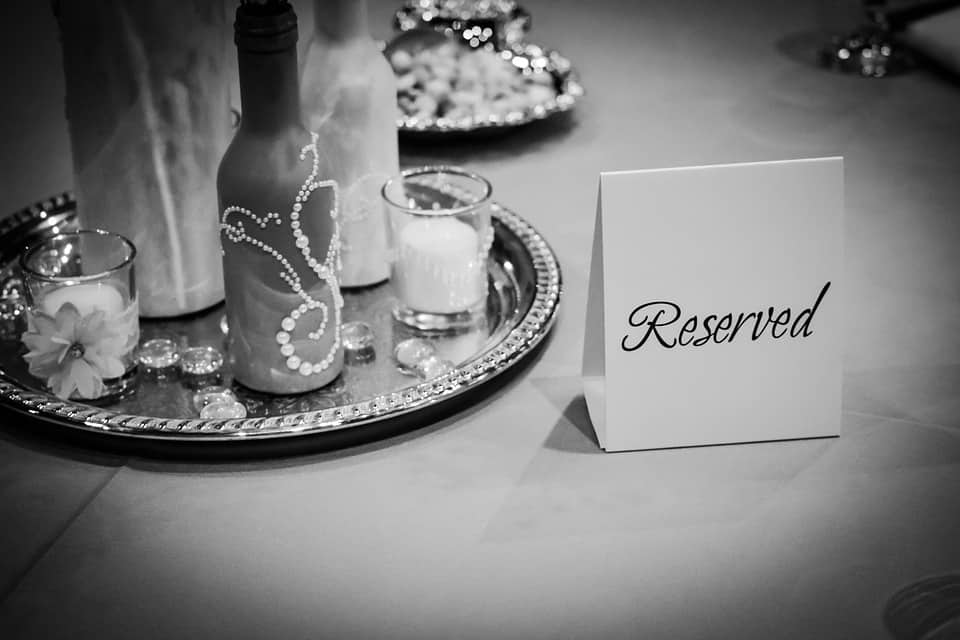 Your next stop is the professional web design agency. The biggest advantage of this high-end restaurant is that the entire design process is done by a dedicated team of professionals. This process assures alignment of your website with your brand and business objectives. It's the only way to make sure your site generates the desired result.
This means building a website specifically for your business. It requires custom work from a team of specialists who collaborate on graphic design, coding, and messaging strategy. Fees usually begin at $5,000 and go up from there.
Fine dining, when done right, will always be your best return on investment.
What to look for
Like high-end restaurants, a few firms provide excellent service and create awesome websites. Many don't. So how do you spot the good ones prior to a phone call?
I have observed literally dozens of web design agency sites and have found that in any given market or geographic location, there are on average just one or two firms that stand above their peers. Those that do have the following qualities:
Their own websites are clean, uncluttered with exceptional graphic appeal, and have authentic, benefit-oriented messaging.
They are clear about what they do and don't do. Web design is their primary focus.
They employ Project Managers, not commissioned salespeople. You know, "Account Managers".
Their web developer (left brain) does not double as their graphic designer (right brain).
Their passion for web design and how people use websites compels them to post interesting blog articles, white papers, and other content frequently.
What to avoid
Just the opposite. If they don't pass at least four of the five benchmarks listed above, don't call them. Firms in this category violate the most immutable laws of marketing. They look the same, say the same things, and specialize in everything including mobile apps, analytics, marketing, print, packaging, eCommerce, videos, social media, billboards, Joomla, PHP, hosting, lead nurturing, and much, much more, for small to medium-sized business throughout the nation and across the world.
If the project manager is also the designer and programmer, you're back at the pizza place. This type of design firm represents your worst return on investment.
Remember, if the web design agency's website sucks, yours will too if you let them design it. After all, they're in the business of designing the best websites. Shouldn't theirs be special?
Conclusion
When deciding to buy a new website, your secret weapon is identifying those firms with the best expertise and who are passionate about web design. The template peddlers offer no expertise and are only passionate about making money. A freelancer is only worth it if they have many years of solid experience working at a high-end agency beforehand. By far your best bet is high-end dining with a firm that has focus.
If your budget is too small, do one of two things:
Reconsider your budget. Think about the value a new website offers in terms of new sales and revenue. I've never seen a decent website not pay for itself over and over again. Rethink your overall marketing budget allocations.
Order an appetizer instead. In other words, build your new website in phases, each with a reduced scope. You're much better off starting out with a smaller, polished site than with a big, disconnected one that drives your customers away.
If you take away only one thing from this blog post, let it be this: Don't think of web design as a commodity and attempt to buy one for the lowest price. As the saying goes, "There's no such thing as a free lunch."